Area Rugs
An area rug is a versatile interior décor element has many stylish and practical uses. Whether you're looking to add an area rug or update your current rugs, the flooring experts at National Carpet & Rugs can help you choose the perfect area rug.
Interior Style and Beauty
There are no limits to how you can use area rugs to refresh or enhance your interior design. With a tremendous variety of colors, patterns, designs, and textures, you're sure to find an area rug option that ties together the other rest of your décor. For some designers, home decorating rugs can serve as an artistic expression that creates or enhances the theme of a room.
Versatility and Value
In addition to expressing a room's theme, popular uses of decorative rugs include providing a stylish transition from one room to the next or dividing an open area into separate functional spaces. Area rugs provide comfort and noise reduction to areas of a room covered in hardwood or tile flooring.
Ready to Buy an Area Rug?
There's more to a rug than just its looks. Styles such as Persian rugs, oriental rugs, and runners all have their unique characteristics. Rugs for your home also come in a variety of quality grades, shapes, and sizes that should be considered carefully based on the function you need your area rug to serve. We can help! We carry a large variety of home decorating area rugs from the industry's leading manufacturers. Call us today at for your free consultation!
National Carpet & Rugs – Proudly serving the Alexandria, VA area since 1989.
Area Rugs Brands
Here are just a few of Area Rugs brands we can bring to your home:

Masland Rugs
Mohawk Home

Radici Rugs
STAINMASTER® Area Rugs
Area Rugs Styles
Here are just a few of Area Rugs styles we can bring to your home:

Accent Rugs
Animal Print , Wildlife Rugs
Area Rugs
Bath Rugs
Botanicals , Florals Rugs
Coir Rugs
Custom Rugs
Hand-Carved Rugs
Indoor-Outdoor Rugs
Kitchen Rugs

Machine Made Rugs
Modern , Contemporary Rugs
Motifs , Novelty Rugs
Persian Rugs
Round Rugs
Rug Runners
Sisal Rugs
Throw , Scatter Rugs
Traditional Rugs
Wool Rugs
Selection
We offer a large selection of products
National Carpet & Rugs carries a complete line of products from the world's leading manufacturers. Click on the links below to find out more about these products.
---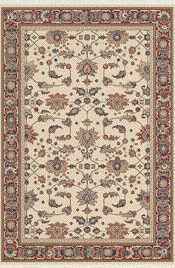 ---